CONCLUSION

From what I've read on the net and my personal experiences with this board, I'd say that the Asus P3V4X is the most recommended if you're in the market for a Via Apollo Pro 133A solution. It offers near BX performance, stability at default and when overclocked, along with some of the newer technologies currently available.

As for the minor quirks it has, I'm hoping that some new drivers and bios updates will fix them soon. These bugs do affect performance somewhat so that is something to keep in mind.

The Asus P3V4X carries a price tag (ESP) of PHP 4,500.00 so it isn't exactly cheap. It is, however, justifiable with the added features and the above-average implementation of the components.

I give this motherboard the thumbs up.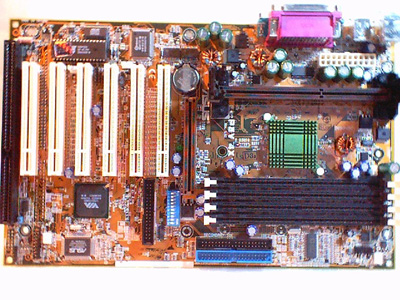 The Asus P3V4X

Note: Here's a list of stores where you can purchase this motherboard.
PC Options
Villman
PC Express

If you have any comments or suggestions, please send them here.