EVEN MORE LAYOUT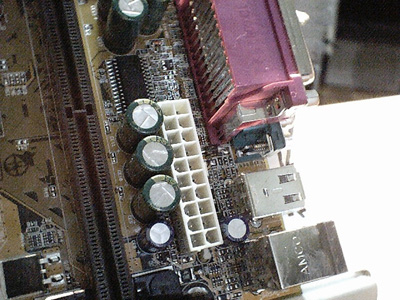 Not the best place for the ATX power connector.

Typical of most motherboards, the ATX connector could be better placed. Not many manufacturers follow the ATX specs. where this connector should be in the front of the board where the DIMM slots are. Among the newer boards, I think Soyo is the best when it comes to this thing's placement.

INSTALLATION

Installation of this motherboard was pretty straightforward. Nothing new really if you've done it before. Kinda like having sex. You'll never forget how it goes. Errr, nevermind.

There is one thing though you might try to figure but end up ripping your hair out instead since it isn't in the documentation.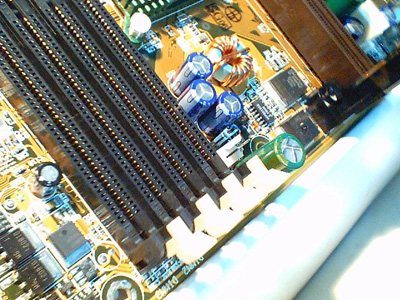 See the jumper between the fan header and the third blue capacitor? WTF is that?

Well, as it turns out. That thing is actually used to boost the voltage of the I/O. It might help you when trying to overclock to a certain level. Still, I think the bios version ala Abit BE6-II (Softmenu III) is the preferable method since you can adjust it to what you want and it's a lot more flexible.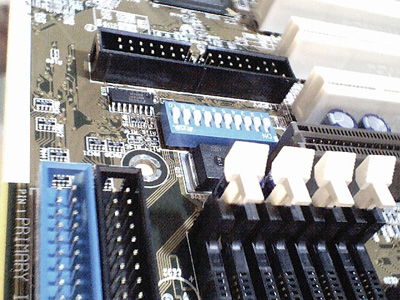 Dipswitches are available for OEM installations.

Asus also provides you with dipswitches for when you think the jumperless configuration won't apply such as when you don't want the person using the system to be able to adjust CPU settings through the bios. Especially helpful for OEM type installations.

The manual is typical of Asus. It is well made and will take you through the installation and configuration process with no headaches whatsoever.