Alpha P3125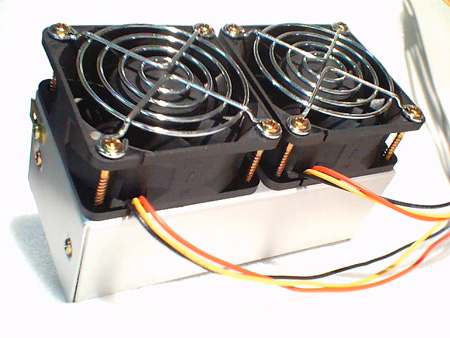 This is the Alpha P3125. Remarkable piece of work isn't it?

Alpha has been on the top of the list when it comes to performance ever since I can remember. This unit is by far the best I've seen at removing heat from that poor lil' processor. It's been the rave on the net from the first time it came out. Click here if you want the full specs.

So what makes the Alpha P3125 so unique? Well, let's see...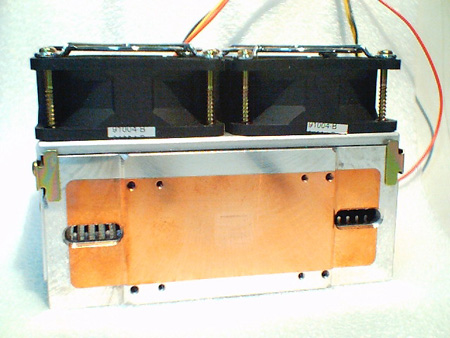 For one thing, it's the only one I've seen with the Copper inlay (aside from the other Alpha units). This helps spread the heat by using Aluminum in conjunction with Copper. In case you didn't know, here's the methodology behind this. Copper takes in heat faster than Aluminum, but also takes longer to get rid of it. Aluminum, on the other hand, takes in heat slower but lets it go faster. So using them together, in the way Alpha did, will result in better heat exchange.

BTW, those 2 holes are used to cool the L2 Cache chips if your particular processor has them on the PCB. It really does work and will add some mhz. to your overclocked processor.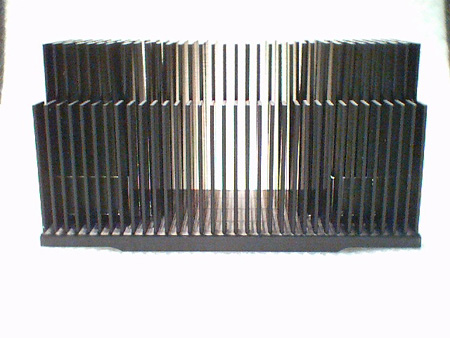 Part of the reason why the Alpha performs so well is the great fin design. There are numerous, thin, aerodynamic fins on the heatsink. This helps air get through better to further improve heat dissipation.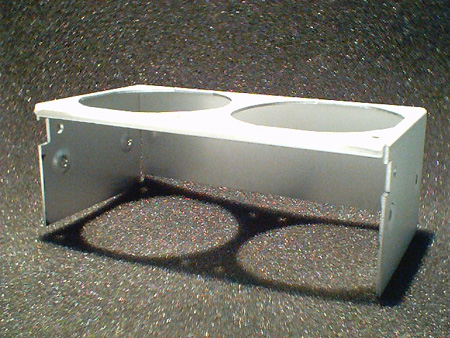 The Alpha P3125 also uses a shroud to help keep air where it should be. It concentrates on the central part of the heatsink and doesn't let air run loosely to maximize the cooling effect.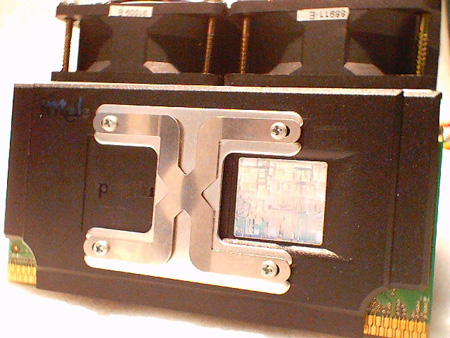 The P3125 is mounted to the processor with the use of a spacer, a spring clip and 4 3mm screws. It's a great design but definitely isn't the easiest. It can get frustrating just aligning the screws to the holes.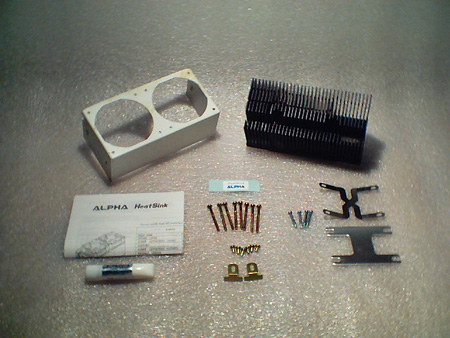 Unlike most kits, you'll have to assemble the P3125 yourself. It's a lot of fun if you're like me who likes putting things together from several bits and pieces. It is, however, a chore if you just like to use something you buy out of the box. The manual is clear on how to go about the assembly but could be better.

NOTE: Not shown in the last picture are the 2 Y.S. Tech 4200RPM, 26CFM Fans that are normally used with this kit. You can either purchase them separately or as a bundle, depending on where you buy your cooler.

Here's how the Alpha P3125 performed in our tests:

Idle, Ambient at 31.6C
Full Load, Ambient 31.8C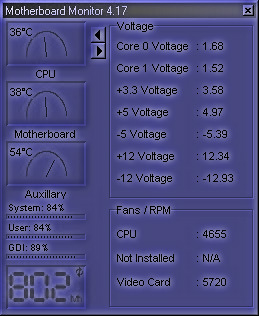 The Alpha P3125 does perform very well indeed maintaining a 100% load temperature just about 4C above ambient. Now it isn't so surprising why the Alpha P3125 has gained so much attention where overclocking is concerned.

Estimated Street Price (ESP) for the Alpha P3125 is Php 3,000.00.