Conclusion
Here are some size comparisons before I get to the end of this comparo.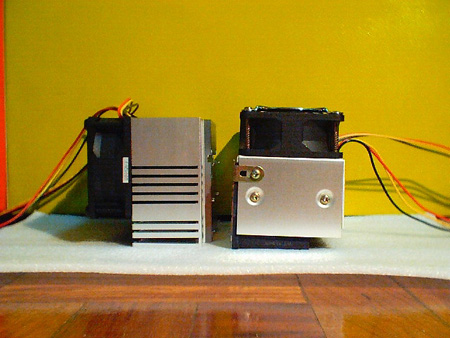 Hmmm. There really isn't much of a difference here. I'd say that these units will fit identically in a given space.
TABULATED SCORES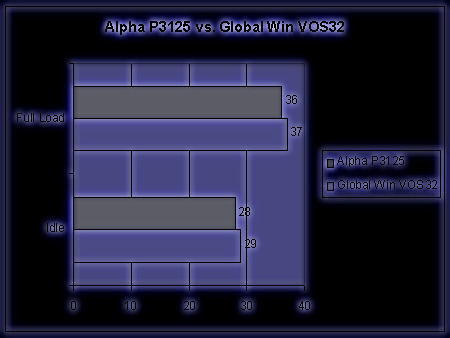 Judging from the scores we got, the performance margin is really too small to call. The Alpha P3125 wins by only 1C against the Global Win VOS32 when it comes to performance. When you factor in the cost, however, the Global Win VOS32 would be our choice as the overall winner. A 1C difference just doesn't compute well for the doubling of the P3125's price compared to that of the VOS32.

To conclude this comparo, I'd like to congratulate Global Win for coming up with a product comparable to the best cooler currently in the market for only a fraction of the price. Global Win has restored their place for now with the VOS32. It just goes to show that competition truly is good for the consumer and I hope this trend will continue so that we, as consumers, always get the best and only the best.

Still, if you can afford the Alpha P3125 and don't mind the small difference in performance, go for it. It DOES look better than any heatsink I've ever seen. ;-)

The products in this roundup can be purchased locally through Monster PC.

Please send all your comments and suggestions here.