VANTEC FC-PGA SOCKET COOLER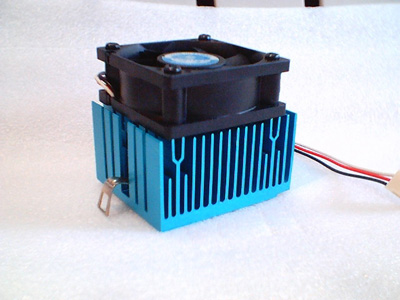 Well, this one really isn't an old heatsink and it certainly isn't for the older Celerons but I decided to slip it in here anyway. I'm sure you'll be impressed with this thing's performance when you see the figures later on. It's also the smallest unit in the roundup.

Cost (ESP): Php 1,100.00

Here are the specs.:
| | |
| --- | --- |
| Heatsink | 57x50x32mm |
| Fan | 50mmx20mm BB |
| Amps | .08 each |
| Watts | .96 each |
| Volts | 12 |
| CFM | 11 |
| Total Height with fans | 52mm |
You can see from the dimensions just how small this thing is.

The clip is pretty well designed. Though not as strong as Global Win's clips, it's strong enough to keep the processor from playing around. It's designed for the FC-PGA processors but I didn't have any problems sitting it on the PPGA Celeron.

Here's how it performed in our tests:

Idle, Ambient at 30.5C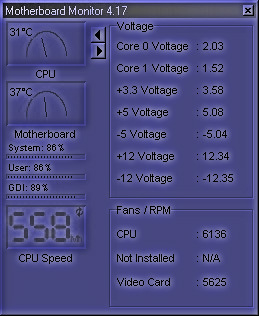 Full Load, Ambient 30.6C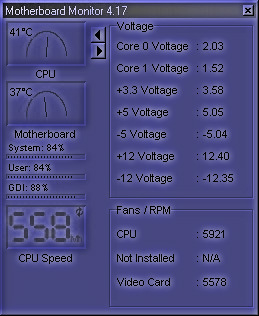 Judging from those numbers, it performs along the level of an FEP32. Amazing for just a small bugger, huh? It's performance is enhanced mainly by it's 6000RPM fan. I don't know what kind of fan it is, but it has a Vantec sticker on it.