CONCLUSION

Well, from what I've seen with this board, I'd say that I highly recommend the Epox BX6 to anyone still in the market for a solid BX-based motherboard. I'd even go so far as to say that it's even better than the Abit BE6-II since stability is the real issue when it comes to overclocking and the Epox BX6 IS definitely more stable. I'm even planning on getting one here to use for the Monster PC Demo unit that we're putting together. For me, I think that's a big accolade.

Still, not everything is perfect with the Epox BX6. The layout could have been better but that's just a small complaint and easily overlooked once you see what this thing can do. I've been looking for something really wrong with it but I couldn't find any.

At an estimated street price of Php 4,800.00, it's not exactly cheap. But for the performance and added features, it seems a pretty reasonable price when compared with the other BX motherboards.

To close this review, I'd like to say that this is probably one of the best BX boards we've seen come through The Lab. We hope you guys enjoyed this review as much as we did making it.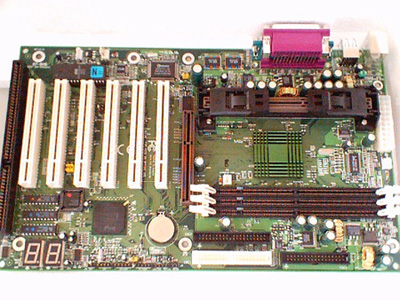 The Epox BX6

Note: Here's a list of stores where you can purchase this motherboard.

PC House - West Ave
Infoworx -Makati
Unicent -Grand Central Caloocan
Universal Computers -Greenhills
Beltron Computers -Greenhills
Tri-smart - Greenhills
Premium Logic, ARX -Robinsons Galleria
Abacus Computer - Shangri-la Mall
Microfame(EF Computers) - South -Las Pinas
Ditec - Valenzuela
Axis Computers - Manila

If you have any comments or suggestions, please send them here.